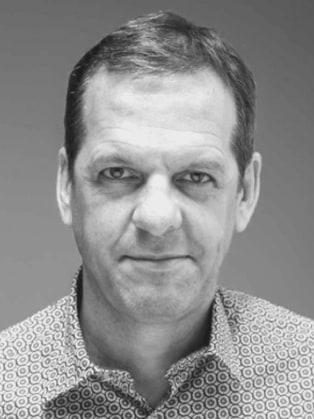 — Marco Balich is a Creative Director and Executive Producer with a record number of 35 Olympic Ceremonies and Continental Games credits and hundreds of large-scale events produced all around the world.
His Olympic experience, awarded with an Emmy Award and a Compasso d'Oro, began with the Salt Lake City 2002 Flag Handover, followed by the Torino 2006 Olympic Ceremonies. He was the Creative Director & Artistic Executive Producer of Sochi 2014 Olympic Closing Ceremony and Paralympic Ceremonies and Executive Producer of the Rio 2016 Olympic Ceremonies (produced by CC2016) watched by 3.6 billion people. His upcoming engagements include the Tokyo 2020 Olympic Ceremonies (along with Dentsu).
He also celebrated Italian culture as Artistic Director of the Italian Pavillion and creator of the icon of Expo Milano 2015, the "Tree of Life", and as Creative Director of "Giudizio Universale. The Sistine Chapel Immersive Show" with the scientific advice of the Vatican Museums.
In 2014 he founded Balich Worldwide Shows, the flagship company of the WSCorp Group, with his managing partners Gianmaria Serra and Simone Merico, sharing a vision of a new era in the live entertainment industry and delivering positive messages through creativity.
After years of growth and reaching a permanent multicultural team of about 150 people from more than 20 nationalities, in 2021 the three partners together with Carolina Dotti and Valentina Saluzzi founded the new entertainment integrated Group Balich Wonder Studio, led by the CEO Stefano Core.
CREDITS
2002: Salt Lake City 2002, Torino 2006 Flag Handover Ceremonies, Salt Lake City – USA Executive Producer and Creative Director
2006: Torino 2006, Olympic Opening and Closing Ceremonies, Torino – Italy, Executive Producer and Creative Director
2007: New Fiat 500 World Premiere, Torino – Italy, Creative Director
2008/2010: Carnevale di Venezia, Venezia – Italy, Artistic Director
2009: Donbass Arena Opening Ceremony, Donetsk – Ukraine, Creative Director
2009: Pescara 2009, Mediterranean Games Opening and Closing Ceremonies, Pescara – Italy, Creative Director
2010: Mexico 2010, Bicentennial of Independence, Mexico DF – Mexico, Executive Producer and Creative Director
2011: Juventus Stadium Opening Ceremony, Torino – Italy, Creative Director
2011: Turkmenistan XX Anniversary, Ashgabat – Turkmenistan, Creative Director
2012: UEFA Euro 2012, Opening and Closing Ceremonies, Warsaw – Poland, Kiev – Ukraine, Creative Director
2014: Sochi 2014 Paralympic Opening and Closing Ceremonies, Sochi – Russia, Creative Direction and Executive Production
2014: Sochi 2014 Olympic Closing Ceremony, Sochi – Russia, Creative Direction & Artistic Executive Production
2014: Fairy Tale Wedding, Puglia – Italy, Creative Director
2014/2017: Intimissimi on Ice, Arena di Verona – Italy, Creative Director
2015: Expo Milano 2015 – Padiglione Italia and Albero della Vita, Milano – Italy, Creative Director
2015: 550th Anniversary of Kazakh Kanate, Astana – Kazakhistan, Creative Director
2016: Rio 2016, Olympic Opening and Closing Ceremonies, Rio – Brasil, Executive Producer
2017: Ashgabat 2017, 5th Asian Indoor & Martial Arts Games Ceremonies, Ashgabat – Turkmenistan, Executive Creative Director
2018: Fang Fu. Forever, Beijing – China, Executive Creative Director
2018: Giudizio Universale. The Sistine Chapel Immersive Show. Rome – Italy, Creative Director
2018: Indonesia 2018 Asian Para Games Opening and Closing Ceremony, Jakarta – Indonesia, Executive Creative Director
2019: AQUA. Leonardo da Vinci's Water Vision, Milan – Italy, Creative Executive Producer
2019: Milano-Cortina 2026 Direction of the presentation and videos that led to the assignment, Losanna – Switzerland, Creative Director 2019: Napoli 2019 30th Universiade Opening and Closing Ceremonies, Naples – Italy, Executive Creative Director
2019: Lima 2019 Pan and Para Pan American Games Ceremonies, Lima – Peru, Executive Creative Director
2019: Saudi National Day Show, Riyadh – Saudi Arabia, Executive Creative Director