WATCH
Maserati MMX World Premiere MC20
Produced by Feelrouge
— A temporary theatre hosted a fluid, unconventional show with augmented reality and live performances and leading-edge technology.
The show for the Maserati MMXX World Premiere MC20 was designed to inspire and to avoid conventional celebration and product launch formats. It was a real immersion in the brand's soul, both celebrating it and revealing its completely renewed identity. A temporary theatre hosted a fluid, unconventional show encapsulating the past, present, and future of Maserati. A succession of anamorphic images, augmented reality and live performances, were integrated on stage by costumes, music, and leading-edge technology.
The pace was fast, furious, and cinematic, creating a continuous flow of different moments that guided the audience, both present at the circuit and live streaming, towards a new, contemporary vision of the trident brand, preparing the way for the culminating moment: the world première of the new super sports car. A monumental stage was built for the occasion with a massive led screen. Forty-four Maserati cars from all periods were positioned in a radial arrangement creating an evocative drive-in theatre setting and accommodating some of the audience. Behind them, the vip guests and the press were seated in the stands in compliance with the current safety regulations. The sound, based (also visually) on an interpretation of the brand's distinctive roar, drawing a parallel with the beating of a new heart: the growl of the Nettuno engine, igniting the show and reawakening the Maserati spirit. The event took place at the Modena Circuit with streaming in 5 different languages and two simultaneous mirror events in New York and Tokyo.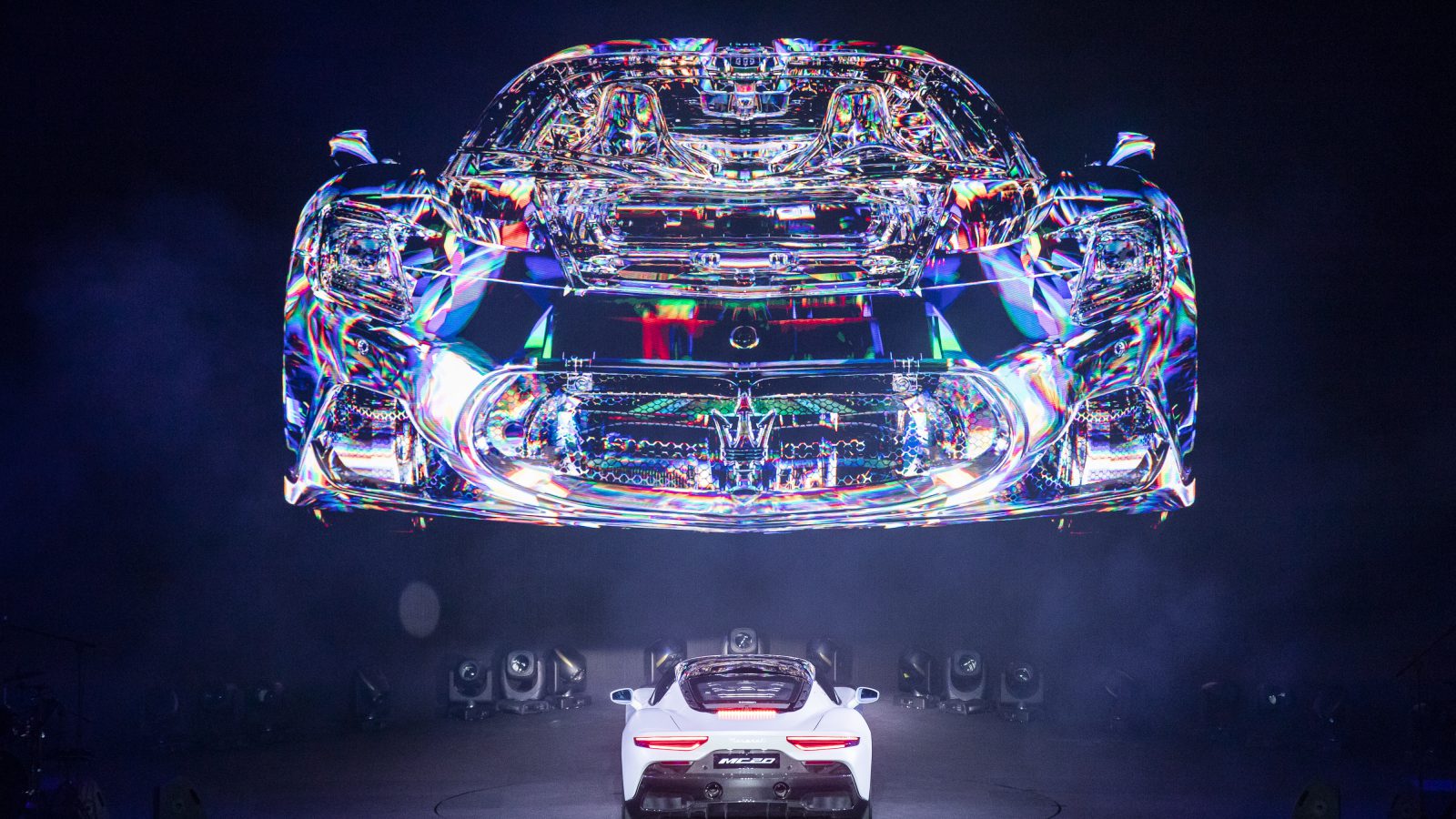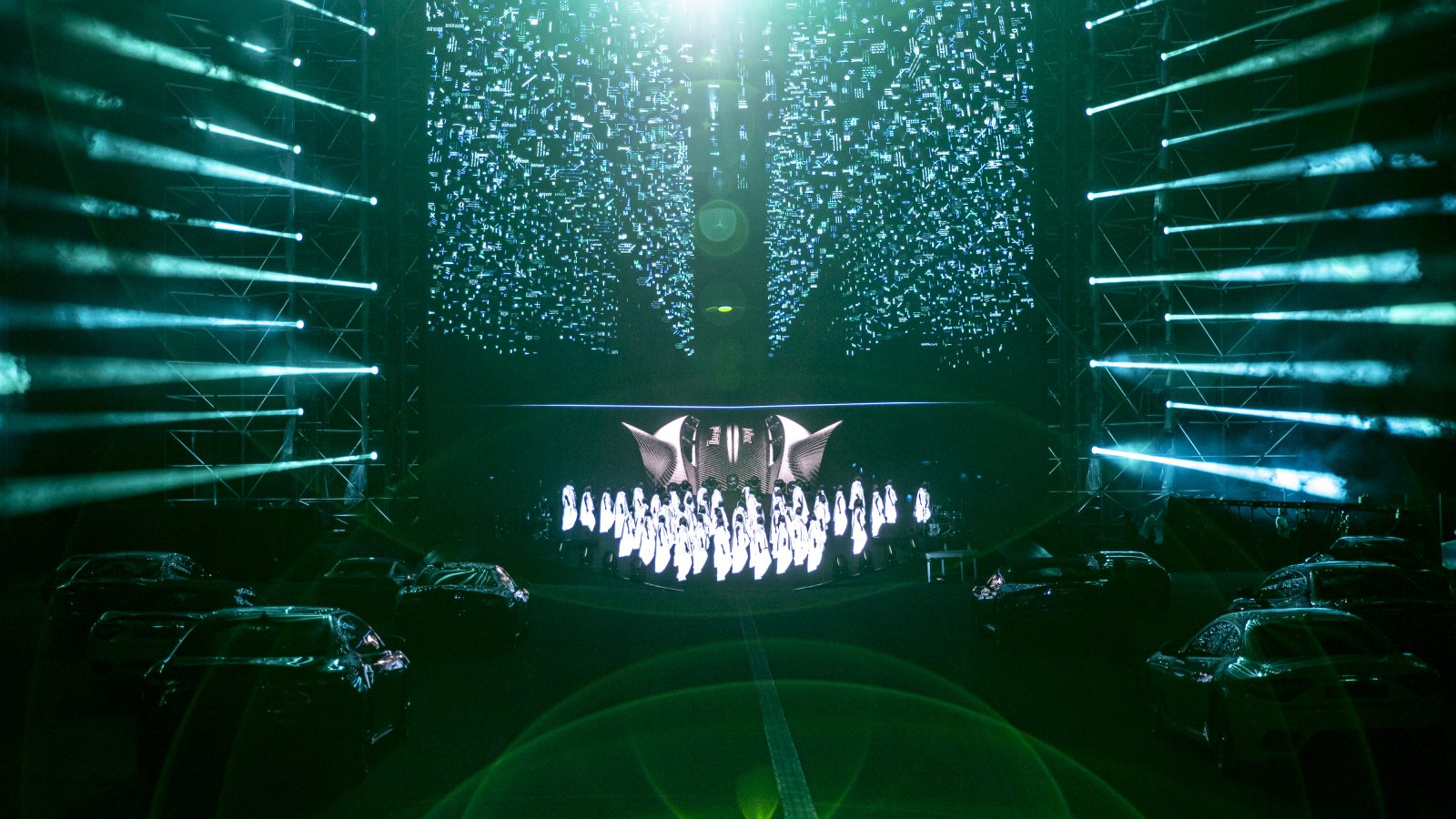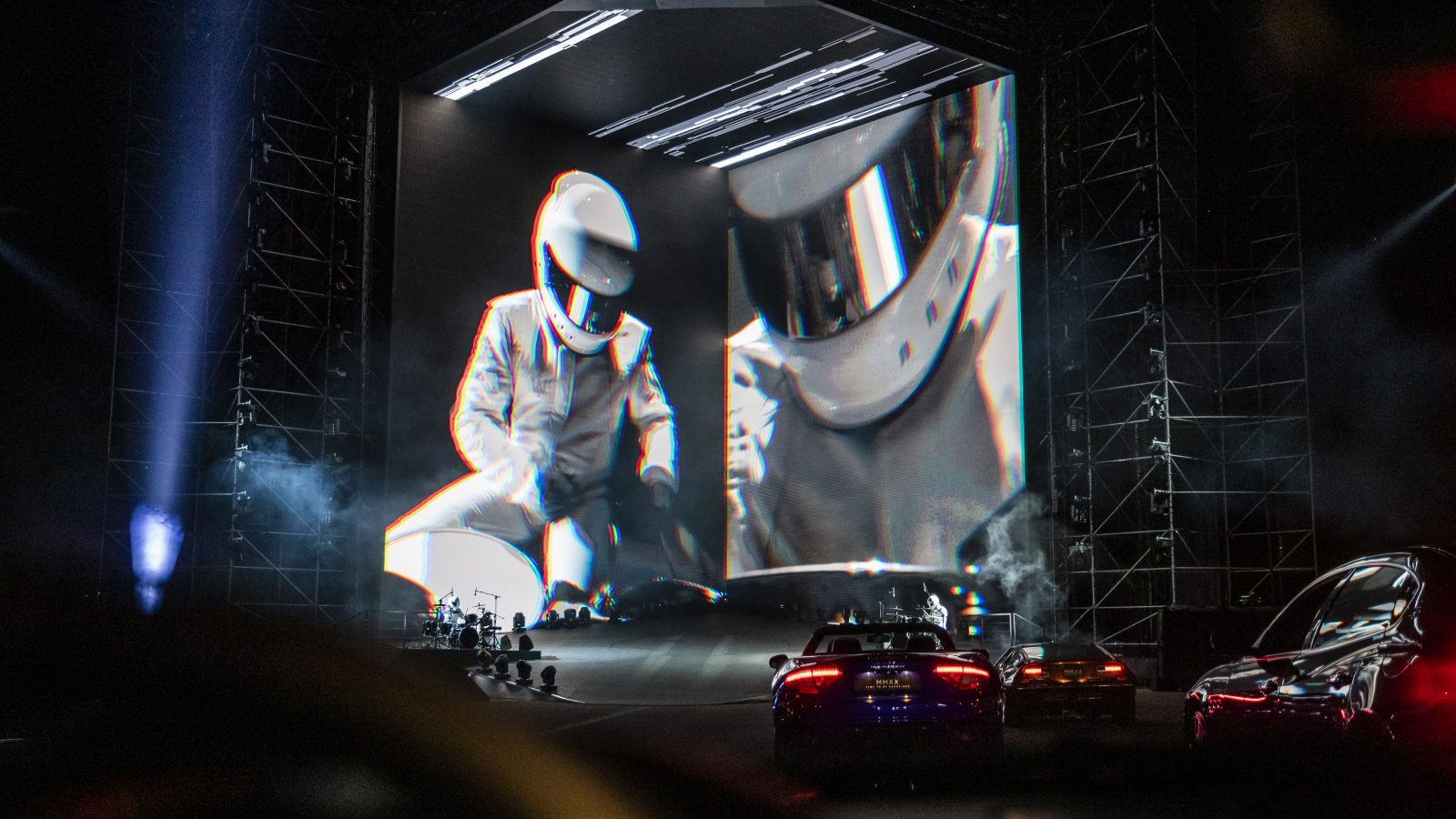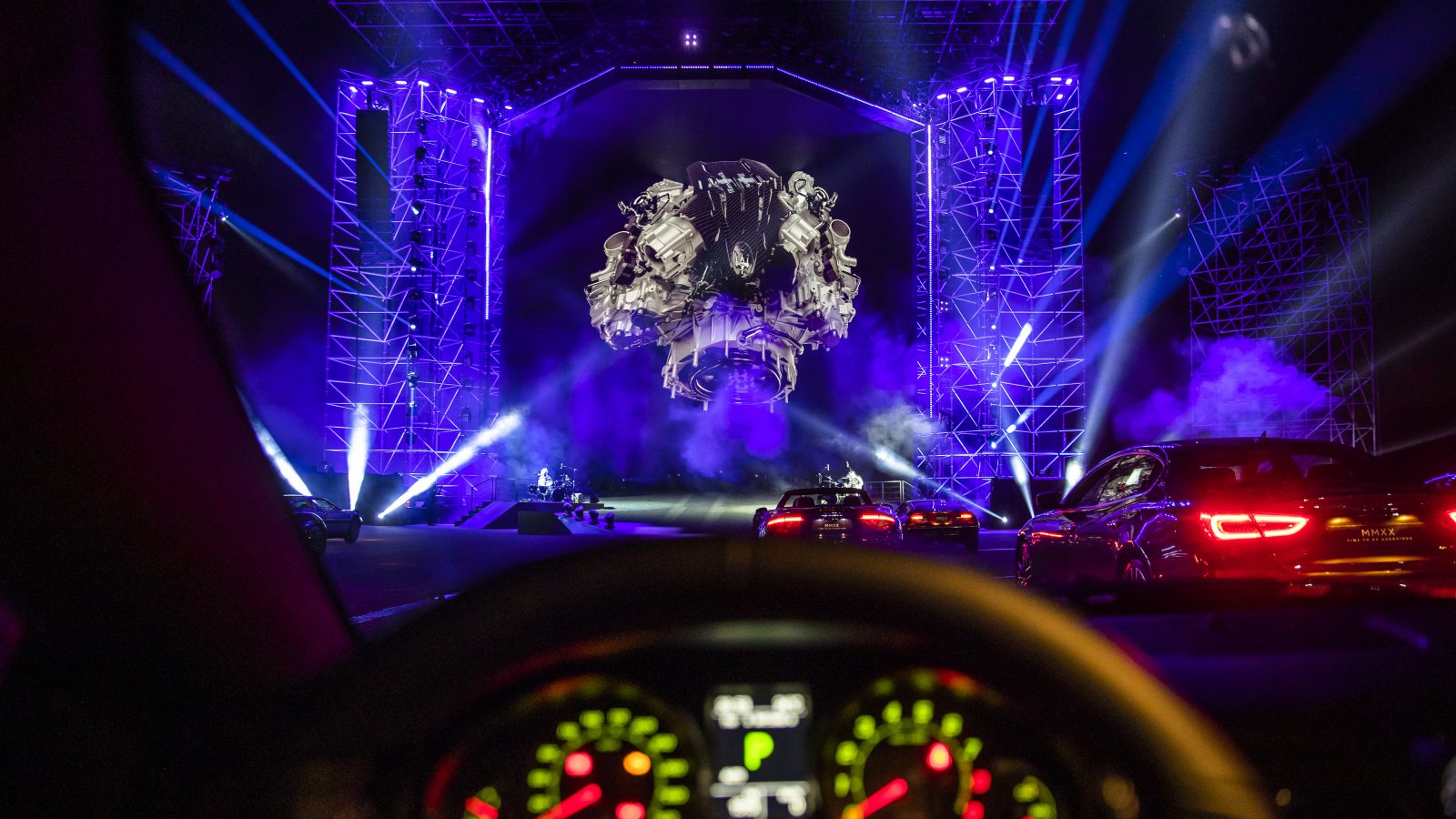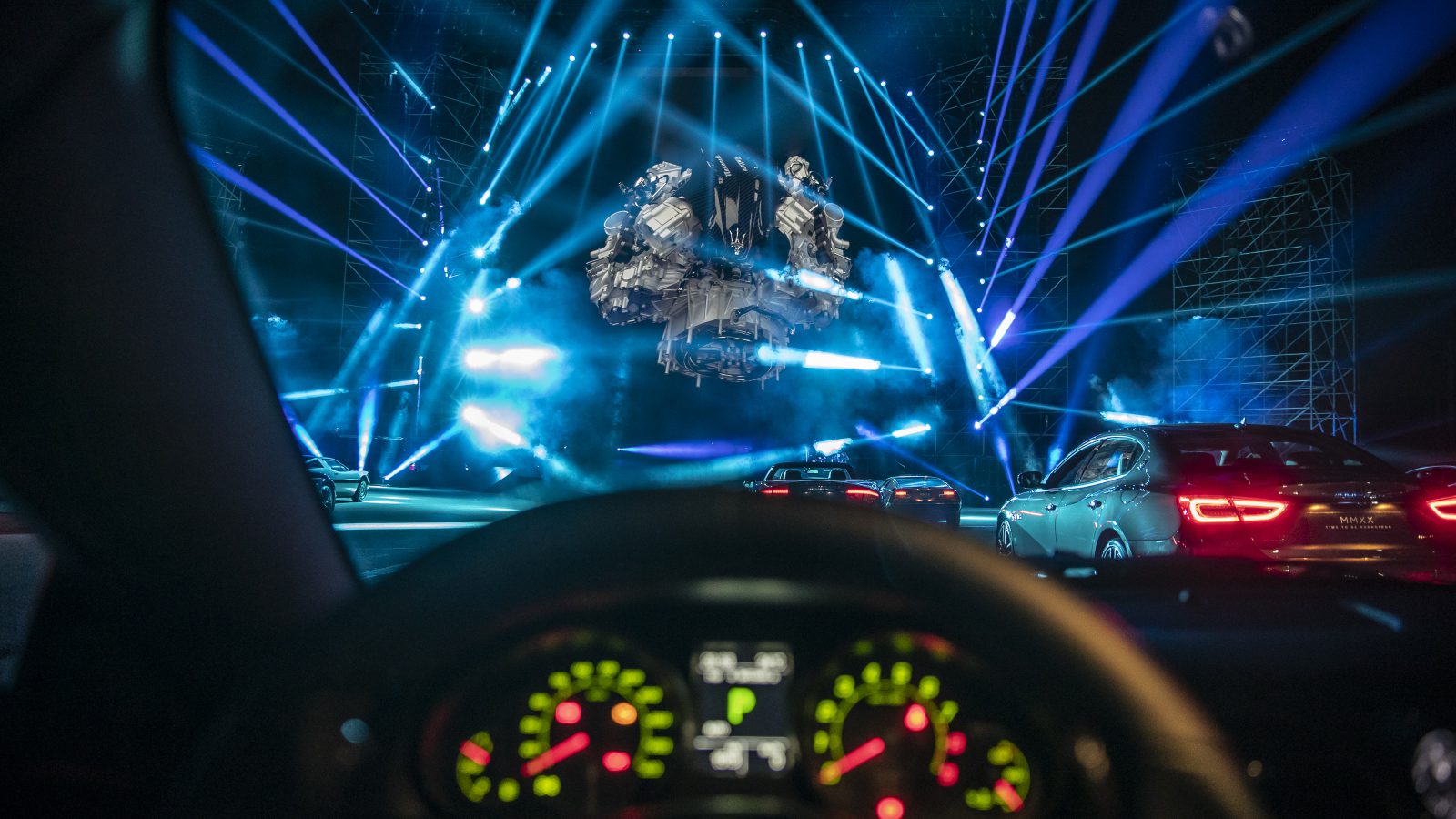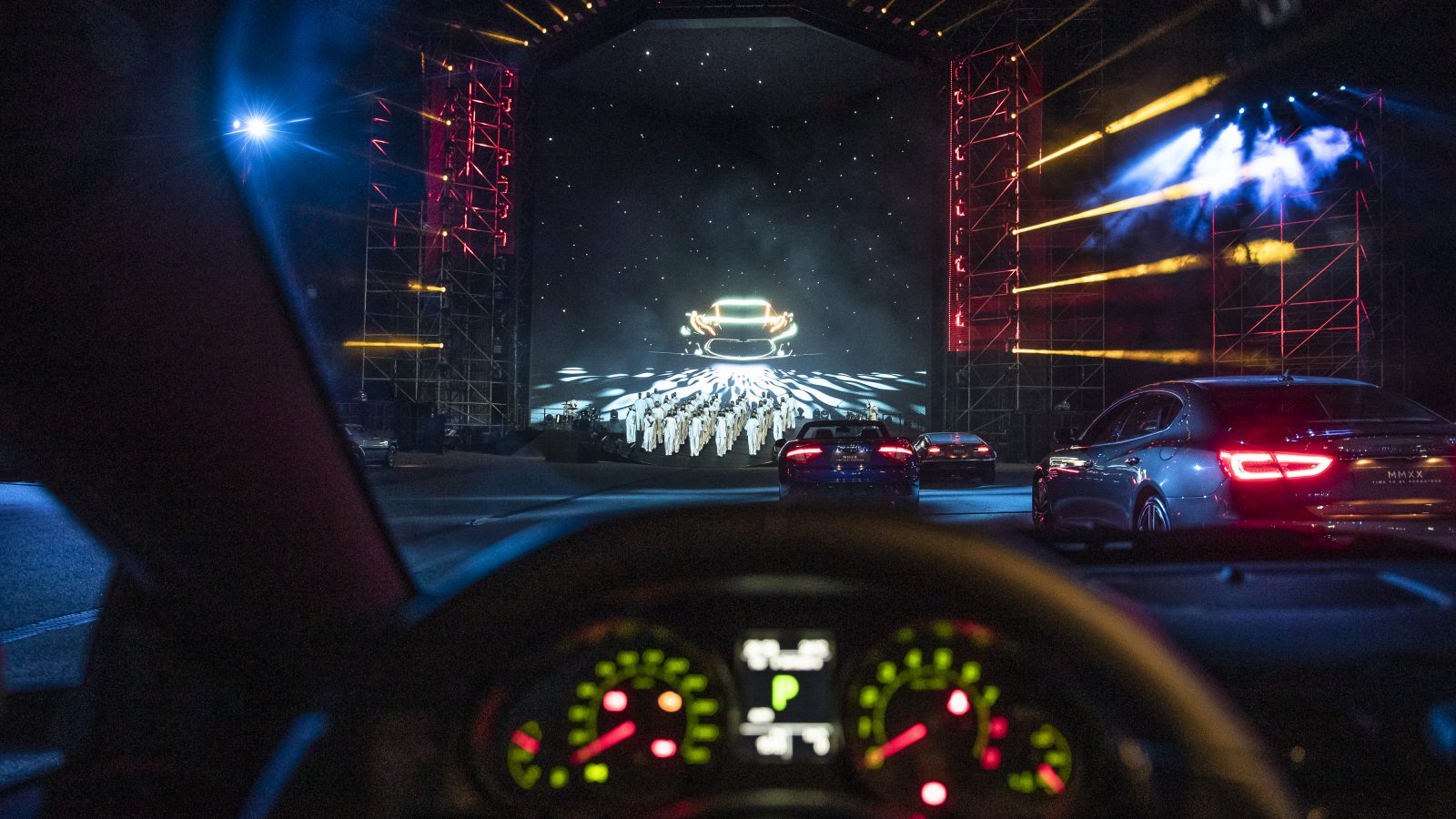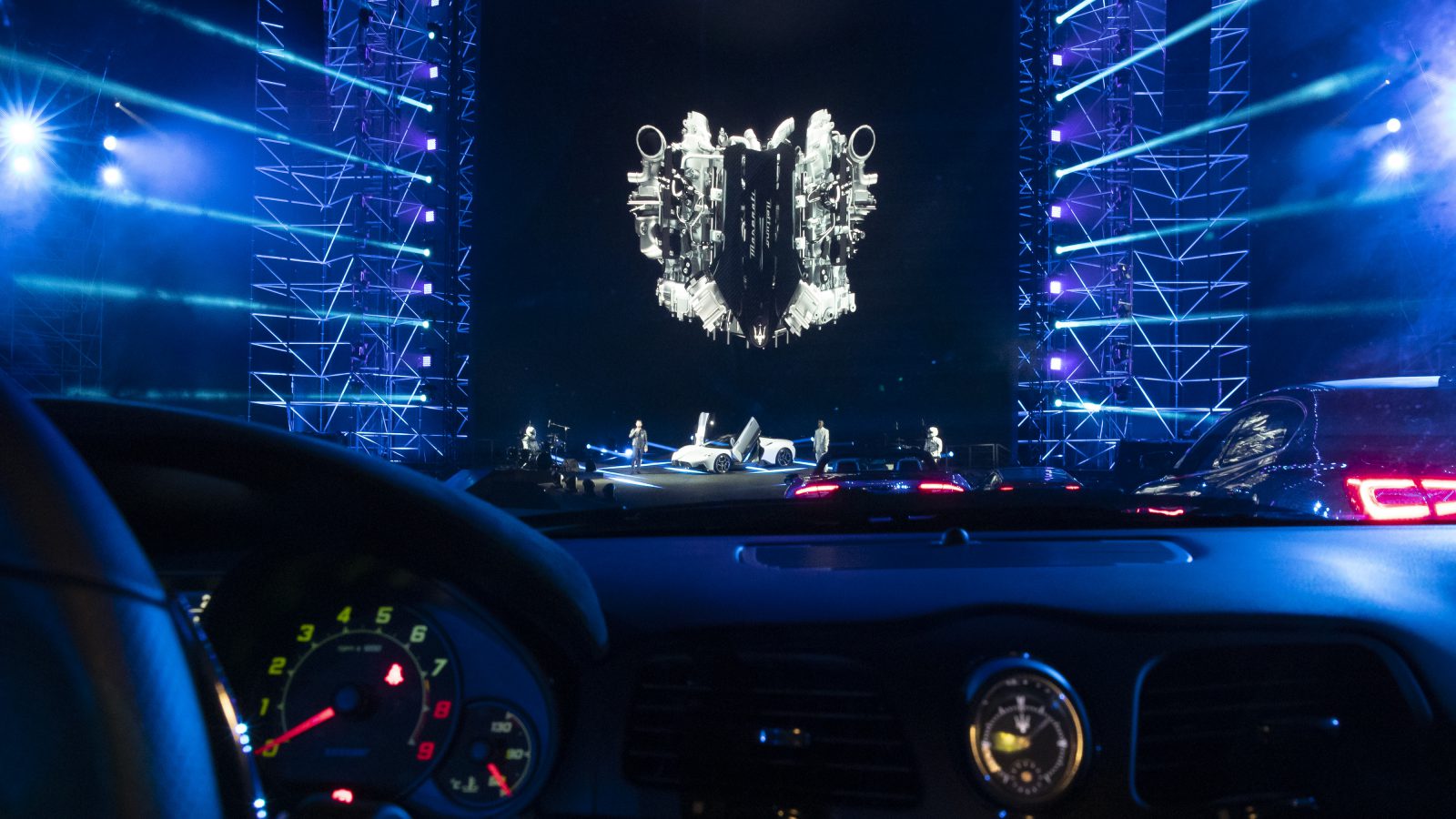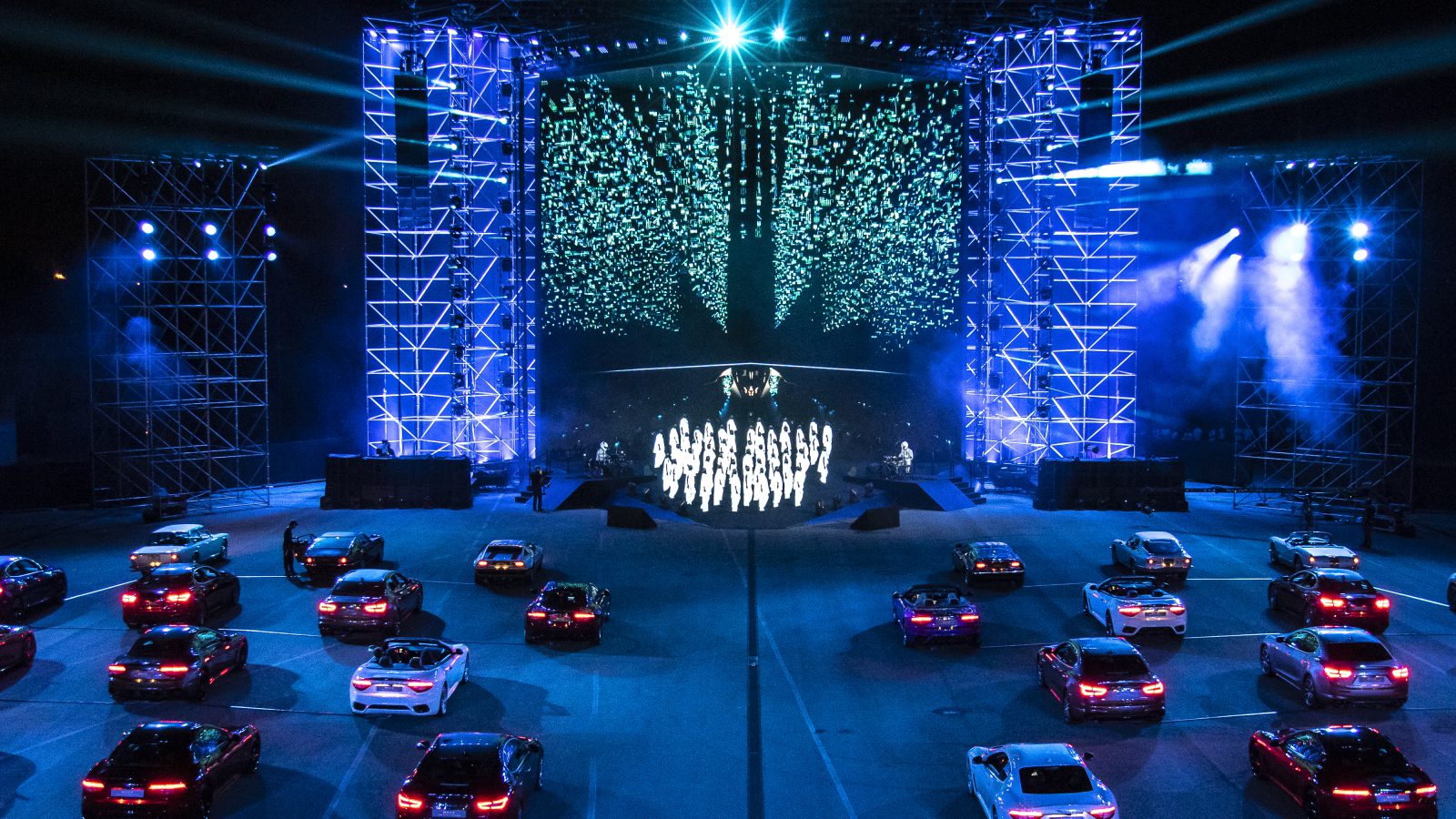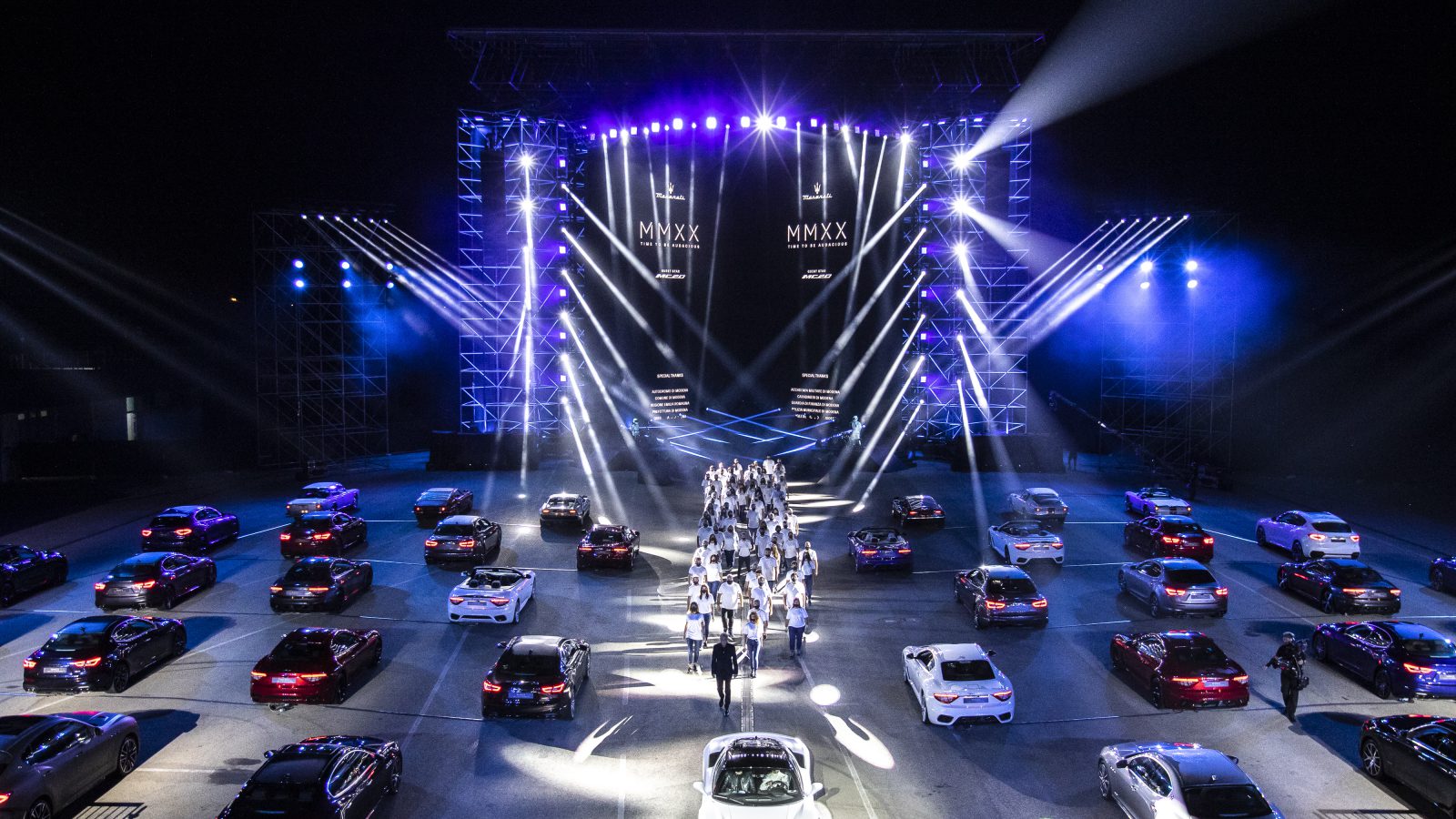 Maserati MMXX immersive journey
— The new era of Maserati starting from its roots.
The historic plant on Viale Ciro Menotti has been improved to house the production of mc20 and has been completely restyled and set-up to welcome international guests for the launch of the new car in Modena.
Innovation, passion and design guide Maserati in this phase of total renewal.
A new brand tone of voice and identity powered by the global statement "masters of Italian audacity": unconventional spirit and an uninhibited approach to life, to fearlessly guide the change and propel the brand into the future.
The restyling creates a Maserati immersive journey in the headquarters, starting from the rethink of the design of the showroom and the interiors of the management office block. From here the visitor experience begins through a new white installation tunnel that guides guests into the production sites: the car assembly line hosts a special walk-around of the new mc20 narrated by its designers and engineers; the heart of the plant unveil a "back to racing" ramp that connects the champion mc12 to the mc20; guests discover the production lab of the new Nettuno engine and the brand new high-tech painting area.
The next stop is the Maserati innovation lab to follow a set of micro installations in its spaces that dive them into the brand new electrification program.